1. Vintage Ice Cream
This is such a cute little 1950's vintage trailer which has been used to sell ice cream. It has a working ice cream fridge and 2 sinks and looks like a proper period ice cream hut. It was on eBay with bids at £771, and a buy it now price of £3500 but got removed by the seller.
Photos no longer available

This vintage travel trailer, similar to an Airstream, is quite rare in the UK. Inside is a modern interior with fully working kitchen, large double bed and smaller double, toilet and shower and two large sofas. Plenty of space to maybe add a catering hatch to serve some delicious goodies. It's on eBay for £36000.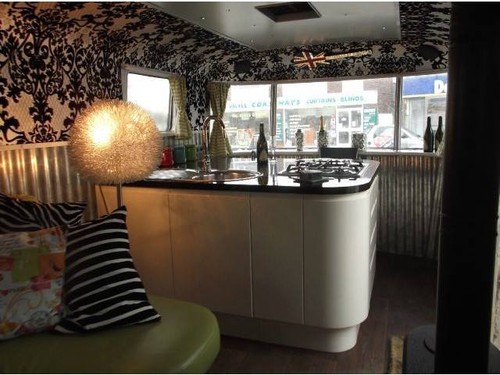 3.
Morris LC3 Ice Cream Van
On eBay for a price of £24,000, this is Scarlett the 1947 Morris Van. She's a fully restored and fully functioning ice cream van complete with coffee machine, grinder and boiler.




More retro than vintage, this is a 1971 Bedford scoop ice cream van. On eBay for £5000, it's tax exempt but has no MOT. Ideal for someone looking for a project with a low budget.


This tired looking French van is apparently in everyday use in France. It's on eBay with bids currently at £2050. With its high roof it could make a great catering van with a side hatch and coffee machine.

Bertie the Bedford is a 1.5 petrol van used in the filming of 'The Royal' as a soup kitchen. Now for sale on eBay, he could do with a full restoration. With current bids of £1975, he would need quite a bit of TLC.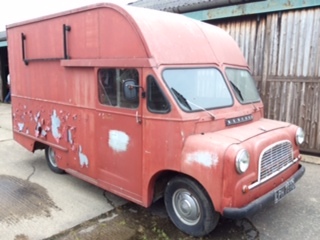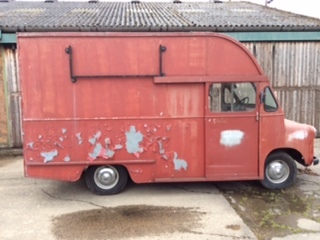 This post wouldn't be complete without featuring a Citroen HY van. When it comes to vintage catering vans, these Citroen HYs or H vans dominate the market. This one is on eBay for £26000, that's a lot of coffees to sell!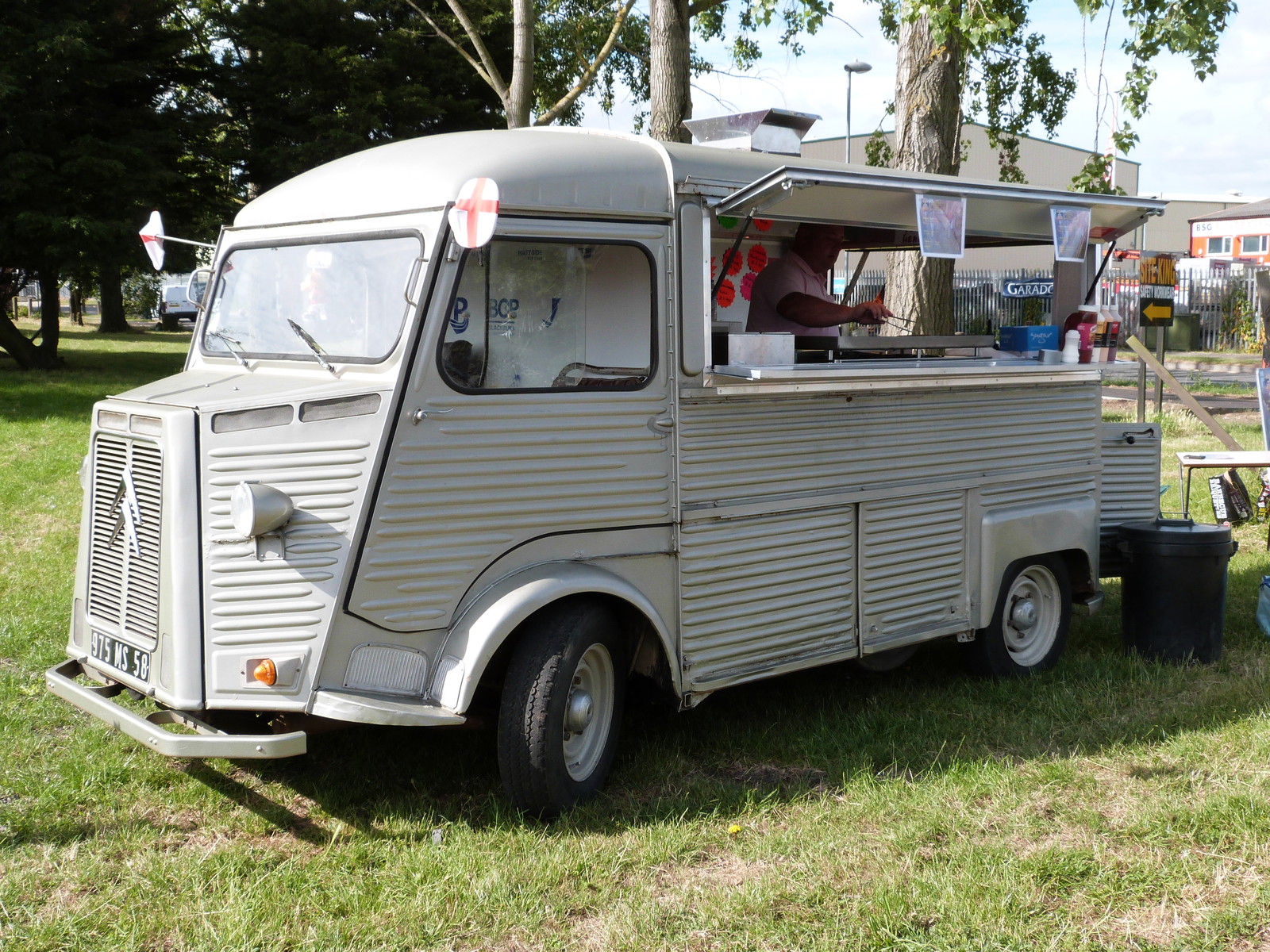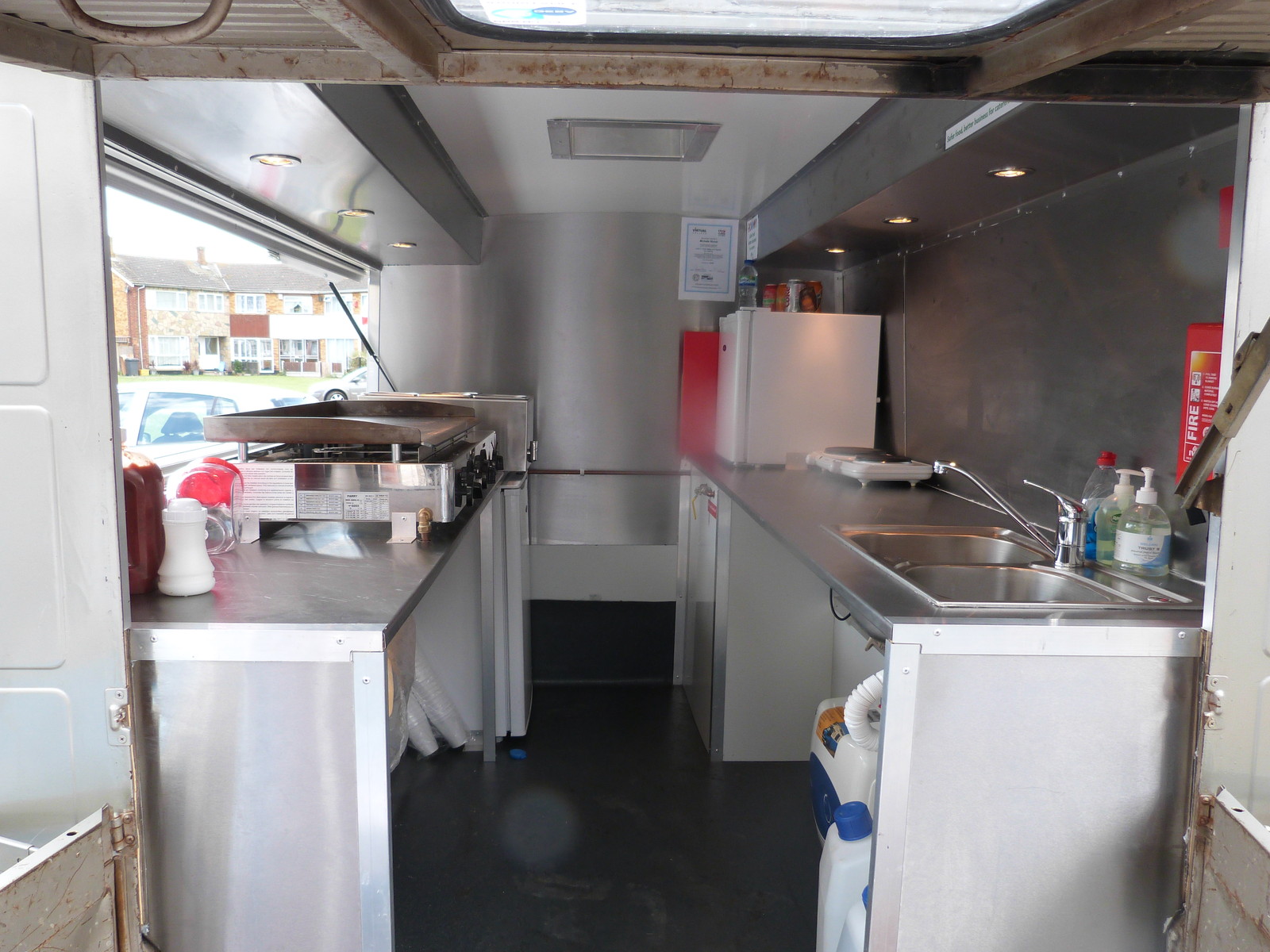 This 1989 Fleur De Lys parcel van is one of 300 produced before the company closed. Built using inspiration from vehicles of the 1930's it is extremely eye catching. Fully fitted out to be used for catering purposes with boiler, Bain Marie, fridge, hot display unit, chilled display unit and grill. On eBay with a starting price of £22,995.



OK so it's another Citroen H van, but there are sooooooo many of these converted into catering units that are for sale it's hard not to come across them! This one has had a full restoration by H Van World but is being sold by the owner since then. Although it doesn't come with the appliances you would need, it is to catering standards with stainless worktops, water heater and two sinks. For sale through Car and Classic for £22950.