1.
Car Cruiser Light
This 1935 Car Cruiser Light Four Touring caravan in superb condition having been restored is on eBay for £12950. It is full of 1930s accessories and has Car Cruiser crockery of the period. Electric lights and calor gas cooker and period trailer lights, this is ready for classic car and caravan shows.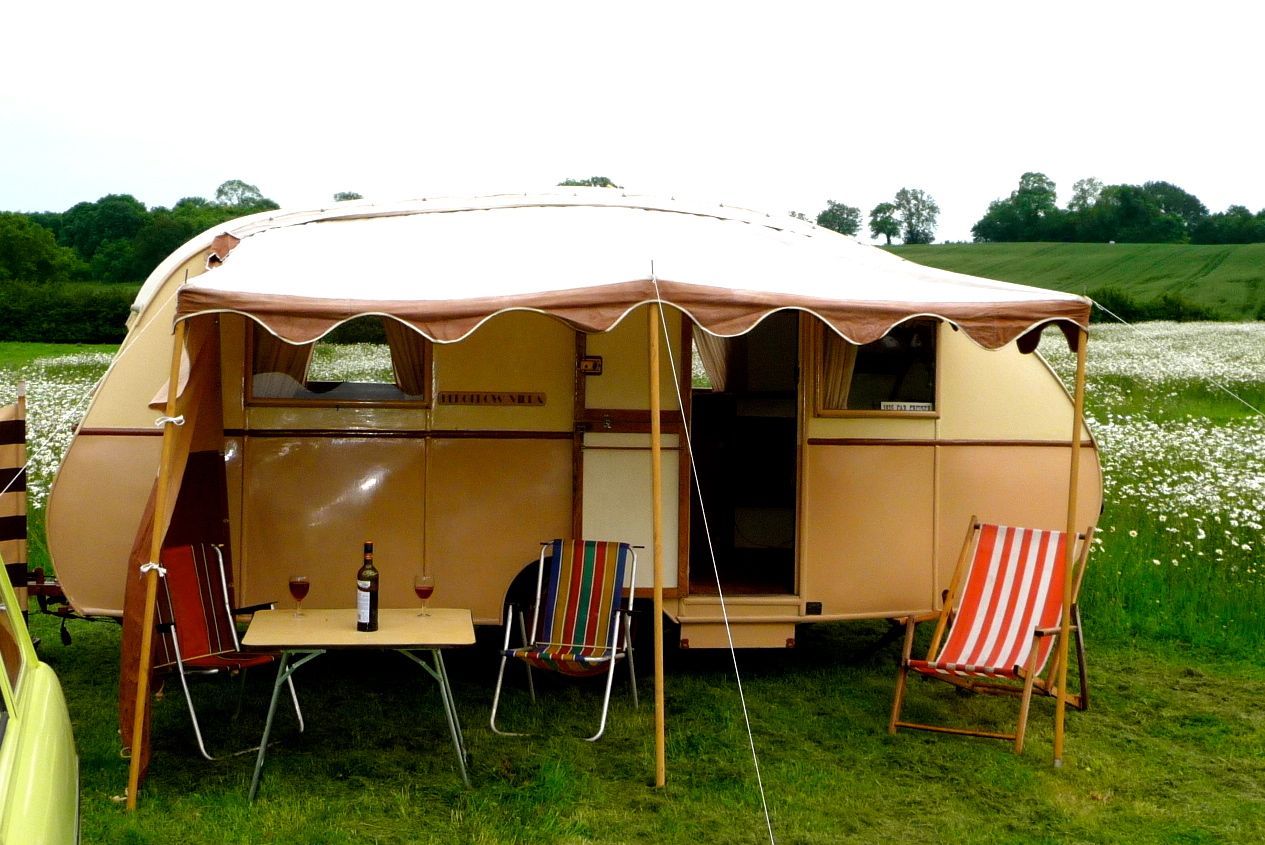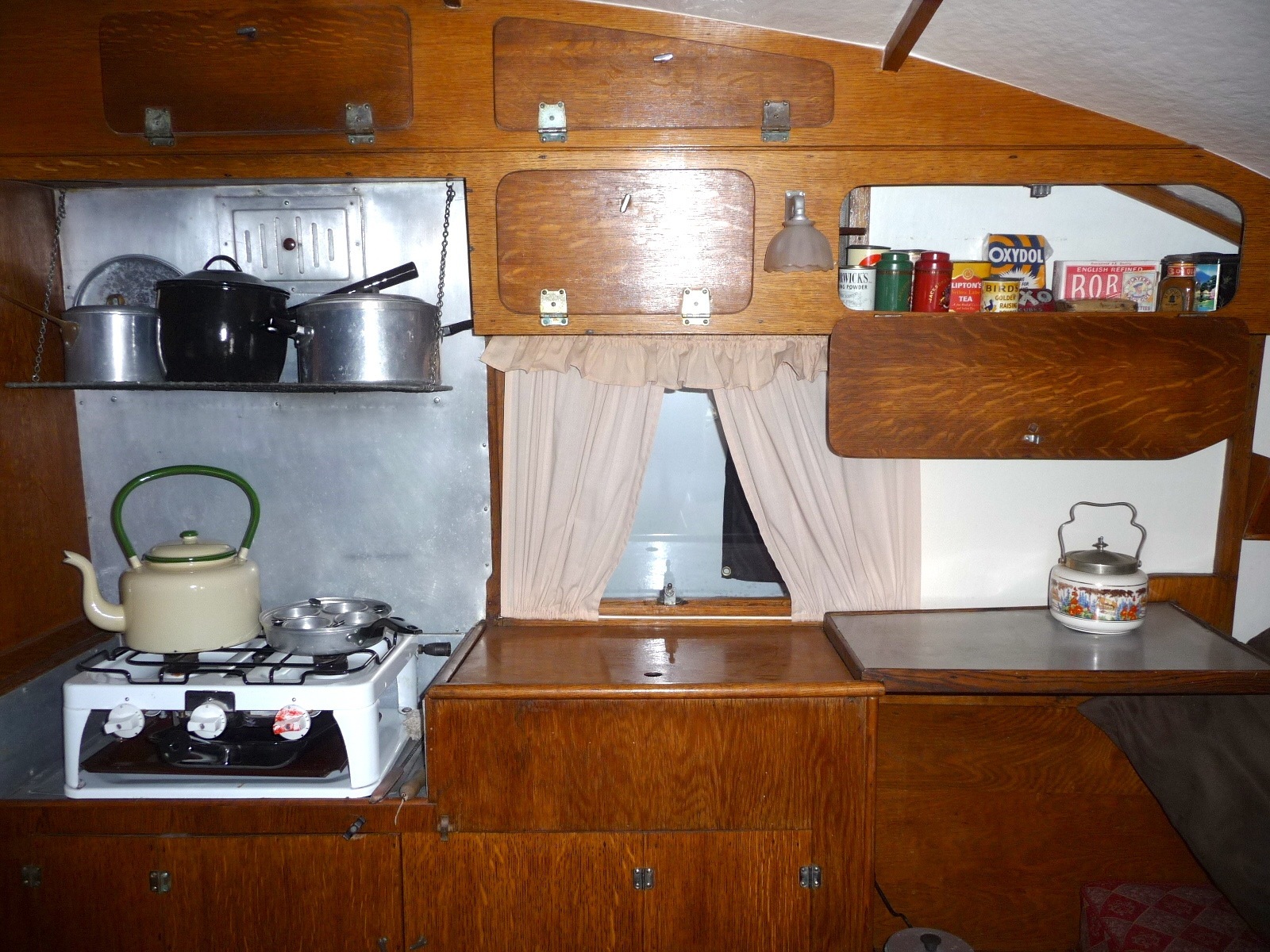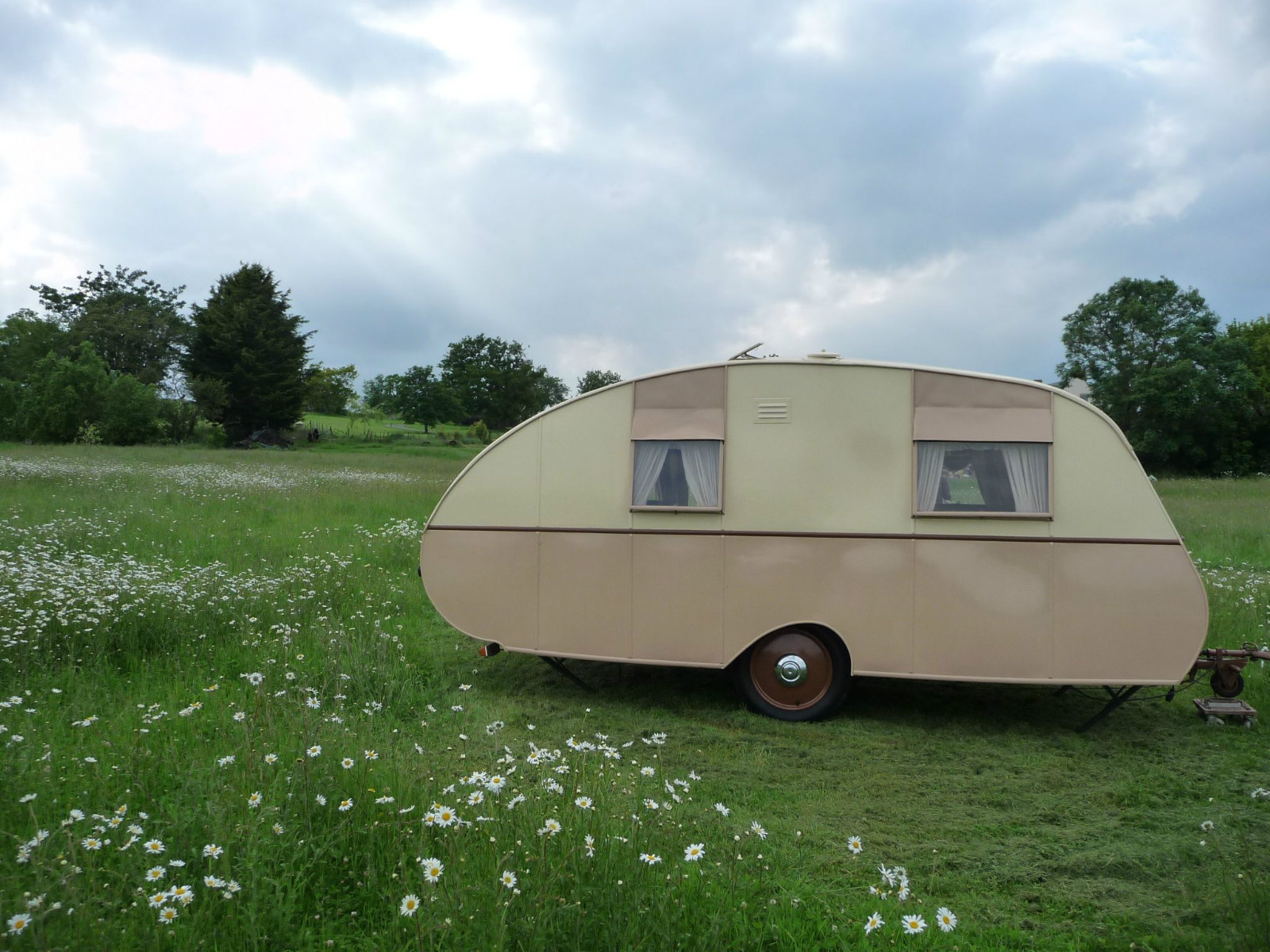 2. Dotty the caravan
This cute tomato red ice cream caravan didn't sell on eBay with its asking price of £5500. Having been lovingly restored, its unique curvy fiberglass body gives it a retro look. It has sliding serving hatches both sides and would be great for a catering business having a 5* food hygiene rating.



3.
Teardrop
A sleek and retro sleeping caravan at £8495 this hand build trailer could be yours. Designed to be light and portable enough to be towed by any car, it is finished in aluminium and fitted out to a luxurious standard. Built to order, you can choose the colours of the wheels, the finish of the interior and the galley kitchen layout.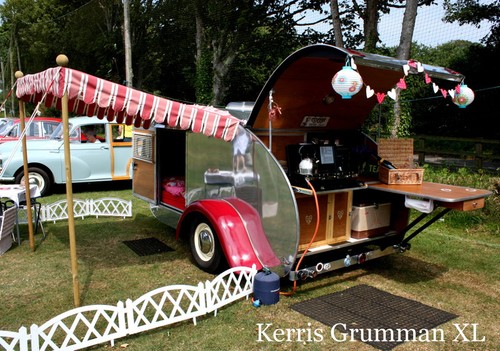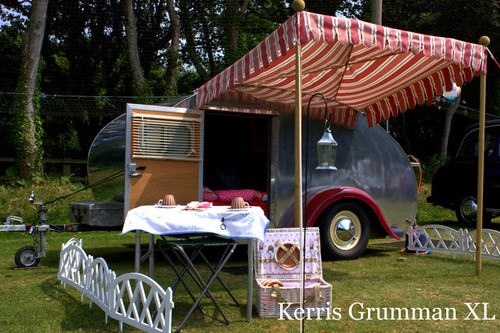 4.
Hymer 1984 Eriba Pan Familia Lightweight
A very 80s looking caravan, this tidy example is on eBay for £3375. A pop top and full awning make it a usable space for when camping as well as being fitted with a DVD player, power points and large water tank.

5.
1970s Rapido Retro Folding Caravan
A very unusual looking caravan, this is on eBay for an asking price of £1800. Currently being used as a summer house, it is gorgeous. Comes complete with all its fixtures and fittings including cooker, mini wardrobe, dining table etc. With 2 double beds this would make a perfect hideaway in the garden with no need to do any work to it.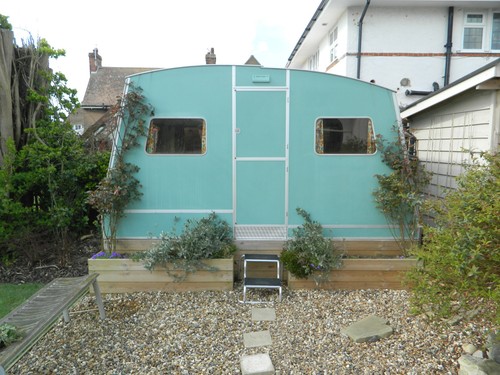 6.
Shepahrds Hut
This stunning shepherds hut is currently on bids at £255 on eBay. Used for a peaceful retreat in a garden it could easily be turned into a tearooms or used as a summerhouse or office. Although it looks old, this hut was built to order by a local craftsman 3 years ago. It benefits from a wood burning stove so nice and cosy in the winter with hand crafted bench with storage underneath. Also, fantastic side opening french stable doors which are half glazed to allow a full garden view.




7.
Shephards Hut
Now this is my absolute favourite but with a price of £25000 it's way out of my budget! This is a shephards hut I would happily live in being 20ft x 8ft with double doors.

Finished in Merlin Grey Tin Exterior it looks amazing and has an actual bathroom with shower and toilet.

The kitchen is better than my kitchen with oak worktops, a mini oven, butler sink and breakfast bar. It has a 125 ltr hot water tank and underfloor heating. For the chilly nights it also has a woodburner. I love it!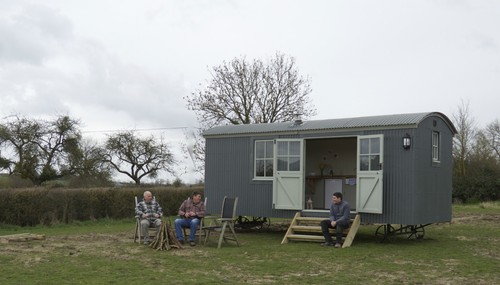 8.
Showmans Wagon
This is a showmans wagon dating from around 1891 to 1900. After spending a number of years in a folk museum, it is now fully functional and ready for a horse to tow it. On eBay for £12500 is has been sympathetically restored to period style and has it original Queenie stove. A very eye catching wagon, it sleeps 4. Would make a fantastic summer house.



9.
Bow Top Gypsy caravan
Restored approximately 8 years ago this original bow top Gypsy caravan this is on eBay for £3500. It requires some upgrading work but is completely watertight and has the capability to be attached to mains electric. The inside consists of a single bed with under bed storage, seating area and two further cupboards. The interior is in very good condition and the outside requires some tlc fully bring it up to it's high spec.



10.
Carlight Cassalette
This vintage 2 berth caravan is on eBay with bids at £510. A lovely retro look with its two tone exterior paint and chrome. A very rare, pretty, eye catching caravan.