There are some proper lovely rides out there for sale at the moment. No 6 is my particular favorite, what a fantastic tearooms on wheels it could be, whilst Ollie prefers No 7 - road trip anyone?!
1.
Bedford CA Van
The Bedford CA van with its distinctive pug nose was a light commercial van produced between 1952 and 1969. With an asking price of £4700, this late 1968 model is in fantastic condition and a rare find. In a burnt orange paint it has covered over 64 thousand miles on its 3 speed 1.6 ltr petrol engine.


2.
Citroen 2CV
The Citroen 2CV is amoungst a short list of vehicles which have introduced in the middle of the 20th Century that remained relevant and competitive for many decades such as the Jeep, Land Rover series, Fiat 500, Mini and Volkswagen Beetle. This Babette conversion finished in cream has been re-built and is on eBay for £4780. A proper classic and real head tuner.



3.
VW Bay Window Camper
This 1979 T2 campervan is on eBay with bids currently at £4650. It has been lowered like a lot of these old gals and is finished in a gorgeous sage green. Having been very well looked after this is a great example of the iconic VW campervan.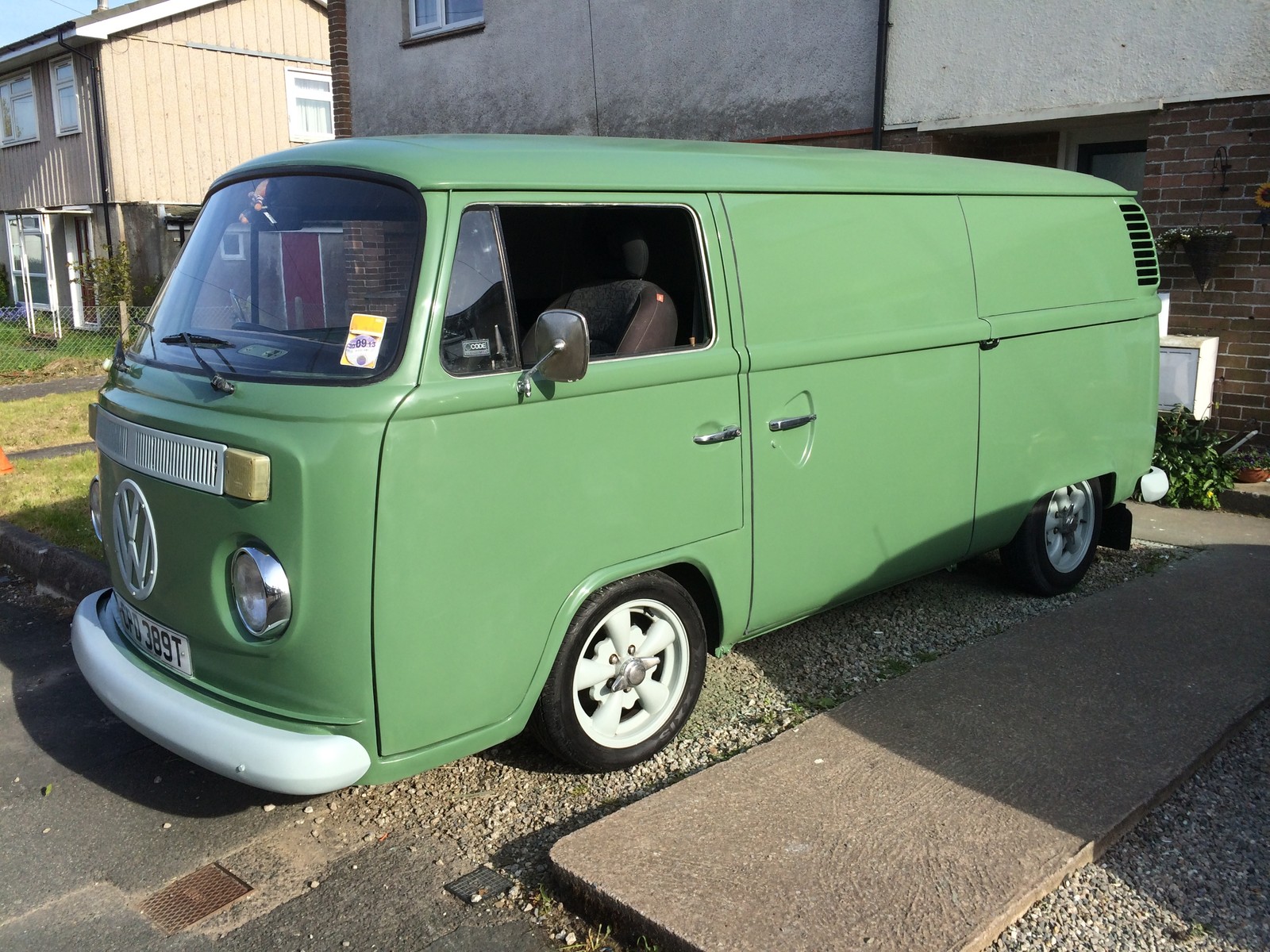 4.
Ford Fordson
Check this van out! A true classic, this is a Ford Fordson 5 CWT van from the olden days. Having had a full professional restoration and paint job with sign writing it is on eBay for auction with bids currently at £7500.


5.
Bedford CF van
An Original Morrison built ice cream van in blue and cream, this wonderful1973 classic Bedford CF Hard Scoop Ice Cream Van is called Lulu. In amazing condition she has been fully restored and is ready to go. With loads of original features including a huge Morrison 6 lid freezer, a cone rack and Morrison twin sink. On eBay for a price of £25000, you would have to sell a lot of ice cream to make this a business!


6.
Renault Estafette
This French classic 1969 Renault Estafette was converted to a food van very early in its life.
It has a complete chilled display area which can be set to what temperature you desire. Perfect for cheeses , meats , sandwiches and many other possibility's. What a fantastic eye catching little catering van this would make! On eBay for £12000.
7.
Leyland Bus
This is amazing! A rare converted 1955 Leyland Tiger Cub bus.
Originally owned by the Bournmouth Corporation one of her regular routes was Boscombe beach. Prior to her refit, she has had extensive restoration including a new floor, window fittings and bodywork and repaint.
A 'mid-century' design style that suits her age and incorporates many of her original features. The beautiful beds were hand crafted from stainless steel tubing to mirror that already present in the bus. The double bed features an overhead canopy and vintage bus bumper. This amazing bus is on eBay for
£17,500.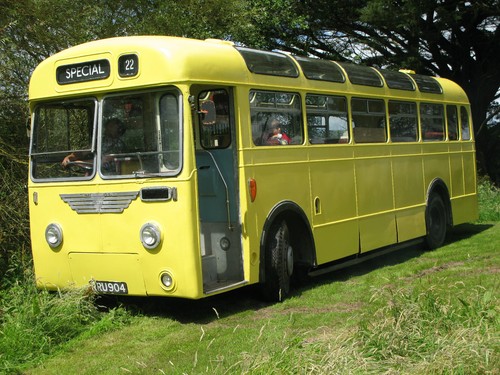 8.
Asquith Mascot
T
his Asquith Mascot was built to order for a customer in Japan in 1992, it was built on the very reliable ford transit 2.0 petrol chassis .It has been
in Japan ever since and so is free from rot or rust .The Mascot combines both the heritage and classic lines of a 1920's vintage bus with modern
day engineering. It is offered for sale on eBay in its current
appearance for £14999 or fully refurbished with a full white respray for £25000 .



9.
Railway Carriage
This standard gauge carriage was one of the first in the world to be built using the monocoque design and, because of this, it is of extremely high importance as an historic vehicle. The body of the carriage acts as a load bearing structure, the drop windows having smooth contours in order to avoid stress concentration. The design represents a significant advance in technology over the chassis based cars and similar techniques of construction are used today in modern rolling stock. The carriage represents a ground-breaking improvement in rail safety.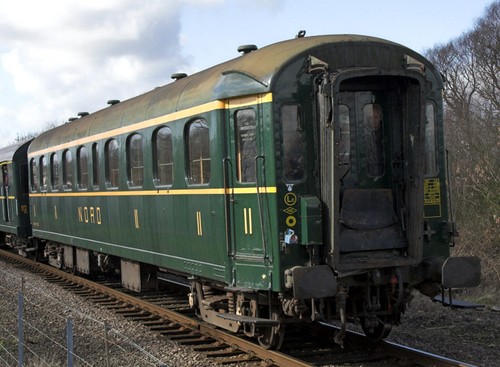 The nine compartments can house 72 passengers in comfort and there are open vestibules at each end. A central lavatory and wash-hand basin combined with electric lighting and steam/electric heating made for a pleasurable ride. The vehicle has been kept, until recently, in running condition at its present home.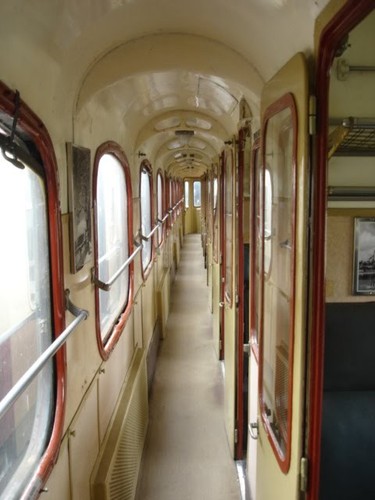 The vehicle has had some light restoration work carried out over the years and the interior is largely original in the Art Deco style. Each compartment is fitted with leatherette covered seats, monogrammed mirrors and picture panels showing views of French cities.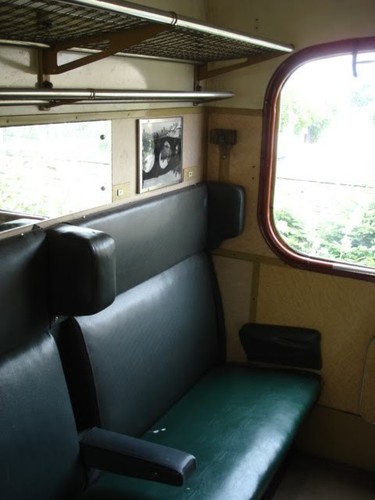 Vehicle comes with an historical dossier compiled by the National Railway Museum who considered this piece to be a very important historical artefact. On eBay for £8999 it seems a

bargain

!!
This 1988 double decker bus is on eBay for £2450. It seats 73 people but could easily be converted in an amazing catering bus. In an eye catching blue paint job, its a steal.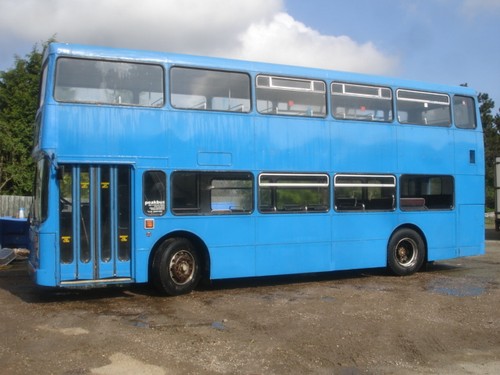 This Vintage Bedford
TK HCB-Angus
Fire Engine has a 4.5 litre engine but alas
doesn't
have its blues and twos. For sale as a project, it needs a bit of tlc to get it up and running. On eBay it has a starting price of £1000.